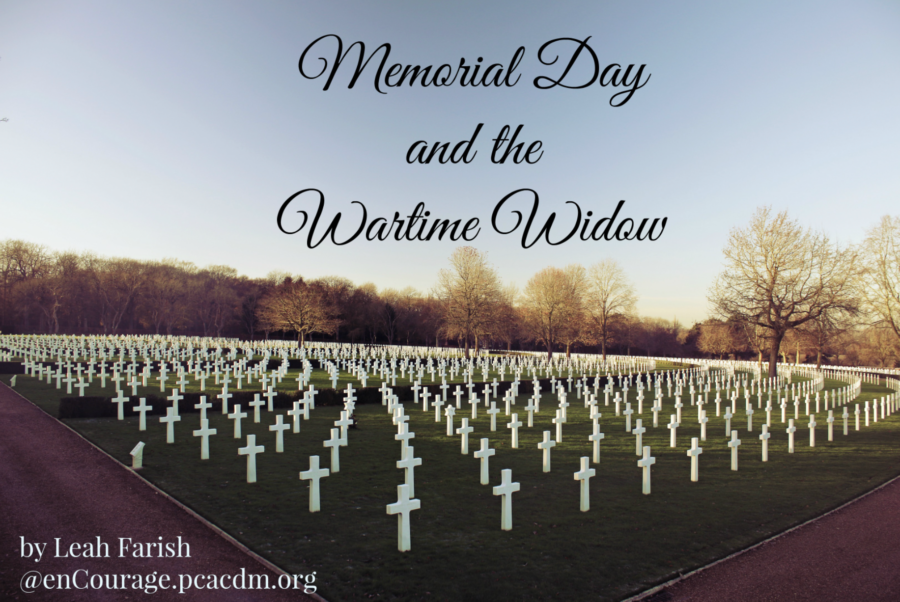 Memorial Day and the Wartime Widow
On Memorial Day, I remember our veterans and brave civilians who gave their lives for this country. I also remember a woman who died peacefully in her bed at age 90—my mom.
Jane was a vivacious young bride when her fighter-pilot husband was called to battle. World War II was raging in the Mediterranean and Africa at the time, and the couple was particularly unwilling to be apart because Jane was pregnant. She remembered times as he trained in flight that he would swoop over the boardwalk where she strolled and "waggle" his wings at her. He began to write letter after wistful letter from "somewhere in North Africa," and she would write back coy, sprightly notes, concealing her loneliness. She had always been the life of the party, and returned a series of five different engagement rings before she settled on Bill. They were going to be fine.
Jane tended a Victory Garden and planned purchases around her monthly ration book. She threw herself into her career as a nurse—which at least diverted her attention for eight hours at a time. She struggled to quit smoking, fought her own morning sickness as she tended to patients, and learned how to paint a seam up the back of her leg when hosiery was scarce. When rumors surfaced of "concentration camps" where Jews were starving in Germany, she and her friends shook their heads in disbelief and assumed it was some kind of American propaganda. Sometimes she prayed, sometimes she just waited for the mail to come.
In one letter, he told her they had had ice cream that day in camp, gallantly assuring her that things were probably harder for her than for him…