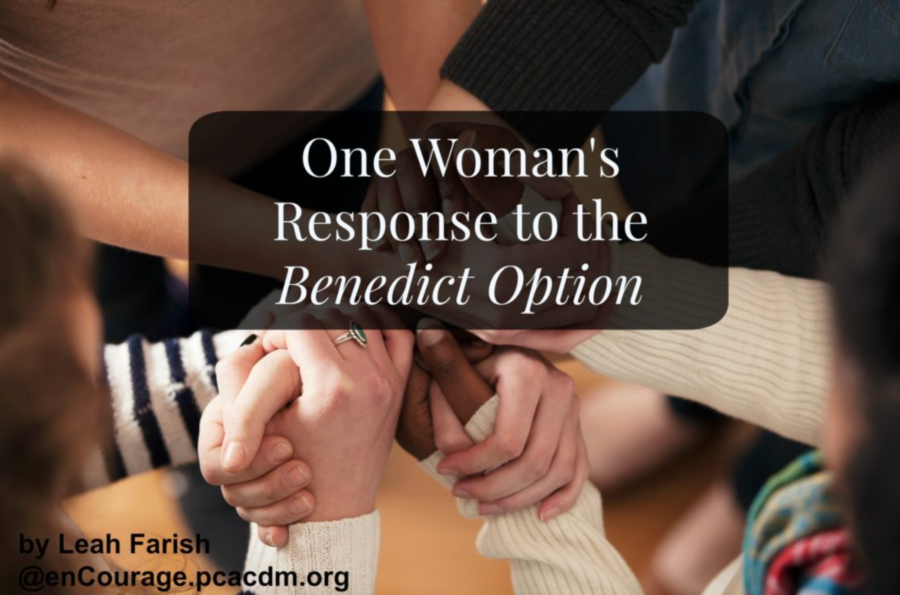 A Woman's Response to the Benedict Option
Columnist Rod Dreher has written The Benedict Option to stimulate Christians to consider how evangelism and community can be lived out in 21st-century America. He assumes the dominant culture is hostile to Christianity and pernicious to it, especially to children, and is going to become more so. Thus he harks back to the example of St. Benedict, who wrote his Rule of monastic life in about 530 A.D. as he withdrew from the corruption of Rome on one side and the pagan hordes on the other.
Dreher said in a recent interview that "This is not our culture anymore…[so we have to] shore up our own group, our own sense of ourselves right now because the culture is so overwhelming." He calls us to "quit piling up sandbags in a doomed effort to hold back the rising waters and instead to build an ark."
Fostering Christian Community
The book reminds me that believers can sometimes minister better by and to single people, especially women, by promoting living in community. For the first time in American history, at least as many women live alone as live with family members. Psalm 68:6 says, "God sets the lonely in families." This can happen in many ways; it can happen by families embracing lonely people but also by aggregating individuals into a communal setting.
Christians can flourish and witness in and from such settings.  Jesus recognized that when the world says, "Behold, how these Christians love one another," and sees the unity of the Body of Christ, that in itself is a testimony to Him.  In John 17:23 Jesus prays for us in this way: "I in them and you in me—so that they may be brought to complete unity. Then the world will know that you sent me and have loved them even as you have loved me…"