Home – Leah Farish
Leah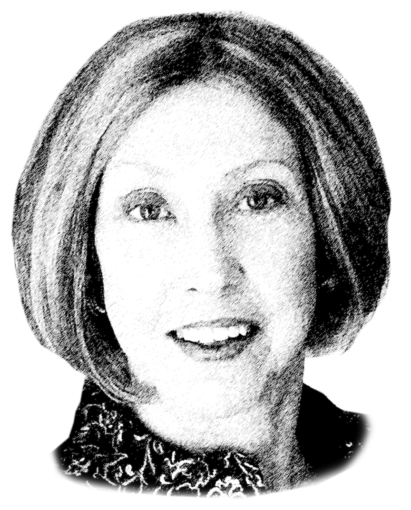 I am a writer, advocate, and podcaster with over 25 years of experience as a civil rights litigator and speaker at over 30 college campuses in the U.S., various legal continuing education programs, panel discussions, and numerous conferences in Russia, Morocco, and Lebanon.
Alliance Defending Freedom has designated me an Honor Guard Attorney, and in 2005 I was given the Mary Beth Tinker Award by the Marshall-Brennan Constitutional Law Project for "courageous representation," with the Rutherford Institute, of a little girl who wanted to wear her Muslim headscarf to her public school…

Leah's Conversation Balloons interview podcast series is consistently 5-star-rated for compassion, curiosity, and comic moments. "I wanted to create the kind of podcast I want to hear," she says, "–with positive, challenging discussion, and no commercials!"
Leah has interviewed change-makers and children, scholars and wanderers, and all that's missing is you. Click below to learn more!
Most Recent Posts
Across a variety of categories
Scholarly Work
Published academic papers by Leah Farish
I was honored to be asked to contribute the chapter on the Sixth Commandment, and to focus on the topic of abortion, in this international scholarly project!  It is available as…
Smithsonian Magazine describes an 84-page version of the New Testament that Thomas Jefferson finished making in 1820. Calling it The Life and Morals of Jesus of Nazareth, he cobbled it together by…
The Roots Of Liberty And The Westminster Catechism With Leah Farish – What are the roots of liberty in America? How did the Reformation come to America? What is the Westminster…
Devotionals
Thoughts for study and encouragement
Today I had a lovely conversation with a Christian sister approaching 80—years, not mph. We had just finished Sharon Betters' and Susan Hunt's Aging with Grace, and that led us to…
If our hearts are our emotional houses, we have lived in them, as in our literal homes, too long and too exclusively the past few months. I can tell that people…
I once had a family visiting for lunch, and their little girl came into the kitchen and asked what we were having for dessert. I said, "Caramel ice cream." And she said,…
Podcasts
No matter your age or stage, whether you're growing or growing old, you wonder at, fume at, or love someone in another generation.  It might be workplace issues, raising kids, or caring for an elder–We're here to bring understanding, solutions, empathy, and a little fun to intergenerational relationships.
Available Everywhere You Listen
Download Leah's podcast from any of your favorite platforms! Spotify, Apple Podcasts, iHeartRadio and more! Click here.