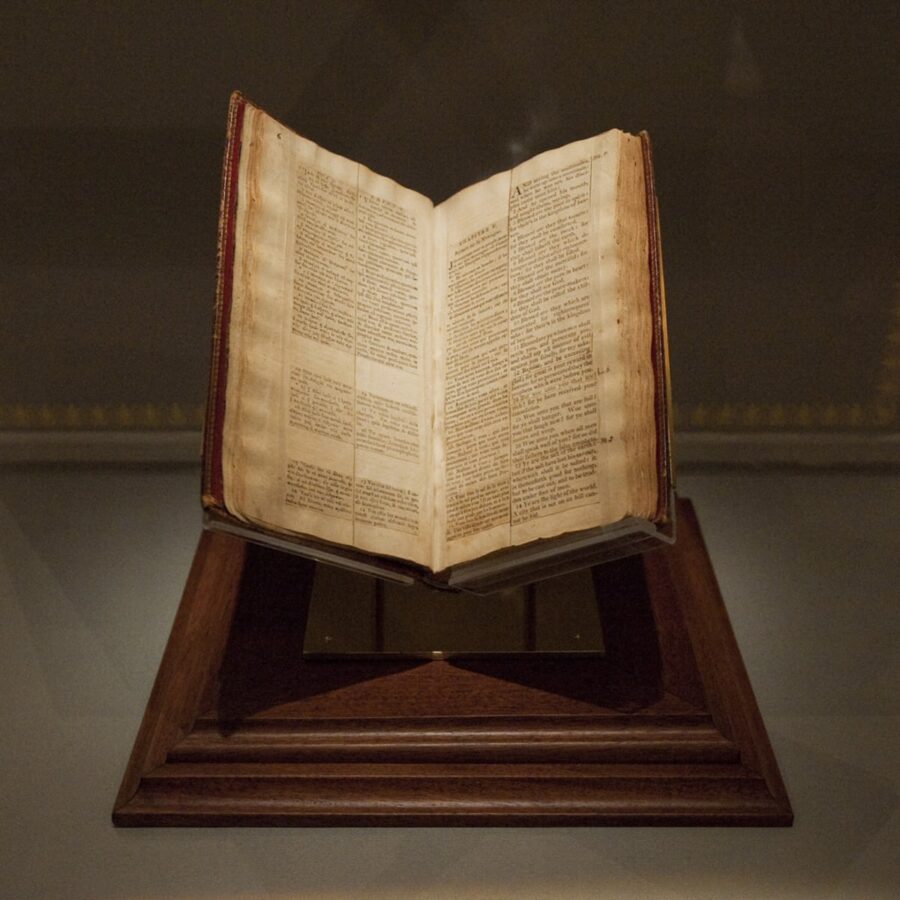 The Thomas Jefferson "Bible"
Smithsonian Magazine describes an 84-page version of the New Testament that Thomas Jefferson finished making in 1820. Calling it The Life and Morals of Jesus of Nazareth, he cobbled it together by razoring out and gluing together verbiage he favored—mostly sayings of Christ but some narrative—from what experts think were between six and twelve Bibles.
In his words, accounts of miracles didn't make the cut, being "contrary to reason" (source). Thus you won't find the feeding of the five thousand or the Resurrection, but the Beatitudes are included. (They astonish my fleshly reasoning, but presumably, Jefferson had no problem with them.) It's a little ambiguous whether he intended to cull only the verses he believed were inspired or only the verses that he felt focused on Christ's life and morals with historical accuracy.
In any case, one shouldn't be flippant about this Founding Father taking his "sharp instrument" to the Scriptures for three reasons. First, at least he read the Bible– for a half hour to an hour daily, drawing from Greek, Latin, French, and English sources in his little volume. Would more of our politicians spend that amount of time in such a way. Without the illumination of the Holy Spirit, it's an unfruitful spiritual pursuit, but reading the Bible is splendid as an intellectual pursuit.
Second, and this is my main point…
To read more, click here.