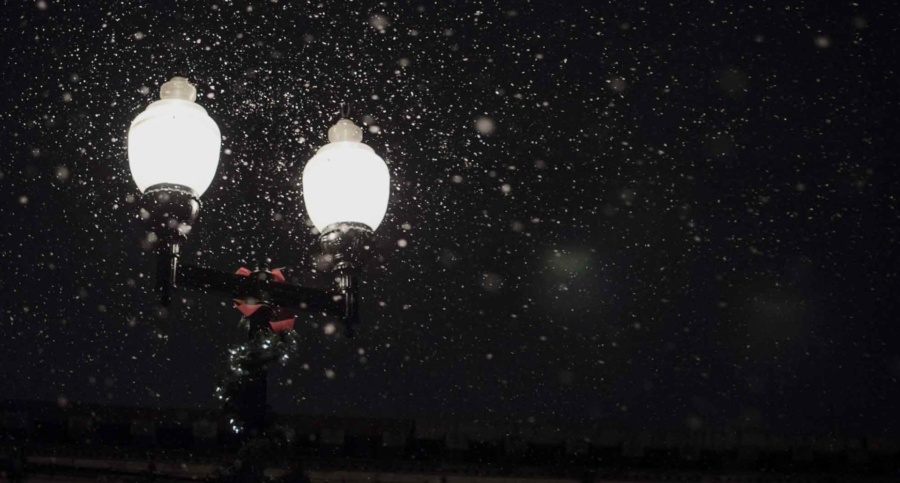 IN THE DARKEST NIGHT: DRAW NEAR, HOLD FAST, CONSIDER OTHERS
In the darkest season of my life, I was lifted decisively out of the pit by a passage in the book of Hebrews. The three simple commands embedded in it made all the difference.
Like many crises, mine was a wreck of multiple trains. My legal work on a case had provoked opposition that descended to the level of criminal threats against me and my client. Physically, I was dangerously fatigued and in pain. Travel upheavals had left me on a different continent from my husband and children. It was almost Christmas, and a snowstorm made even church attendance unlikely.
I opened my Bible to Hebrews 10, and this is what I read:
Therefore, brothers,] since we have confidence to enter the holy places by the blood of Jesus, by the new and living way that he opened for us through the curtain, that is, through his flesh, and since we have a great priest over the house of God, let us draw near with a true heart in full assurance of faith, with our hearts sprinkled clean from an evil conscience and our bodies washed with pure water. Let us hold fast the confession of our hope without wavering, for he who promised is faithful. And let us consider how to stir up one another to love and good works, not neglecting to meet together, as is the habit of some, but encouraging one another, and all the more as you see the Day drawing near. (vv. 19-25)
Three phrases stood out to me, leading me like flashing beacons in an icy night:
Draw near
With these two short words I was summoned into God's presence. The fire in those words of Hebrews warmed me. I had been asking for so many things, and now I could see I was being welcomed not just to speak to the Lord, but to climb up in his lap and feel his embrace. My heart was broken and fearful, but I remembered, "The Lord is near to the brokenhearted" (Ps. 34:18), and that if I draw near to him, he will draw near to me (James 4:8).
Why does one person draw near to another? To see the person more clearly, to be identified with them, to give or take something, to share warmth, to hear them better. Shivering in that big, empty room where I was so alone, I had all those reasons to draw near. I sensed that he was nearer than my troubles were…