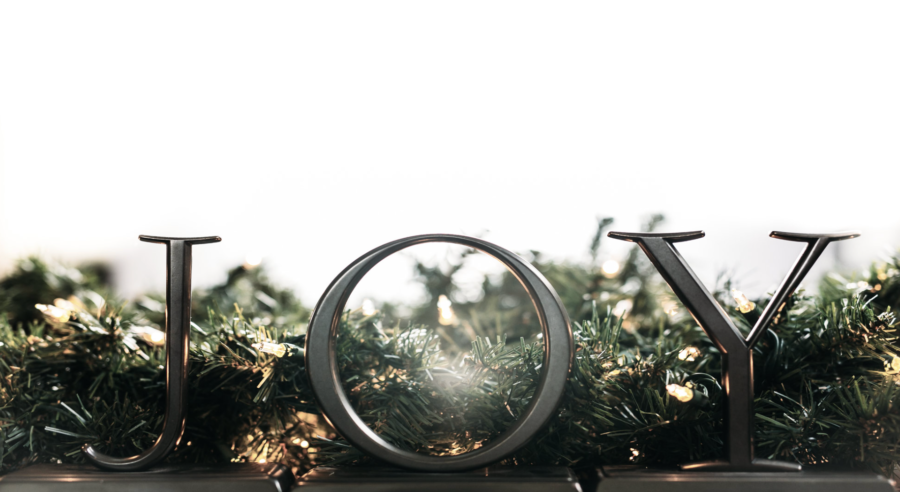 The Merriment of Christmas
Better than any greeting card or bright package was the news that Mary received that she was going to bear Jesus, the Savior. Her humble response—"Be it unto me according to Your Word"—is called "the Fiat," or "may it be so."
Then she ran off to share the news with her cousin Elizabeth. "Now follows," says Calvin in his commentary on the gospel of Luke, "a remarkable and interesting song of the holy virgin…."
This was her song (called the Magnificat):
And Mary said,
"My soul magnifies the Lord,
and my spirit rejoices in God my Savior,
for he has looked on the humble estate of his servant.
For behold, from now on all generations will call me blessed;
for he who is mighty has done great things for me,
and holy is his name.
And his mercy is for those who fear him
from generation to generation.
He has shown strength with his arm;
he has scattered the proud in the thoughts of their hearts;
he has brought down the mighty from their thrones
and exalted those of humble estate;
he has filled the hungry with good things,
and the rich he has sent away empty.
He has helped his servant Israel,
in remembrance of his mercy,
as he spoke to our fathers,
to Abraham and to his offspring forever."
(Luke 1:46-55)
One thing you may notice from the Magnificat is how many references to the Psalms float within this holy cloud of words.
James says, "Is any merry? let [her] sing psalms"—and Mary was merry! We note here just a few of the Psalms echoed in the passage: Psalm 34:2-3, 69:30, 35:9, 138:6,111:9, 113:7-8, 81:10. I could go on, but I'm getting giddy.
How could Mary be so joyful when she had just been told she was becoming pregnant before marriage, in a culture where that was punishable by death? Partly because she realized she was bearing a Lord and Savior—not just a Savior for herself, but for the whole world. Calvin says, "Till God has been recognized as a Savior, the minds of men [and women] are not free to indulge in true and full joy, but will remain in doubt and anxiety…"